Tooyu, Your mixed reality healthcare solution
Formerly known as Hol'Autism, this project aims to promote the inclusion of individuals with neurodevelopmental disorders. Currently consisting of five applications and soon to include a monitoring platform, our range provides a revolutionary mixed reality experience on HoloLens 2.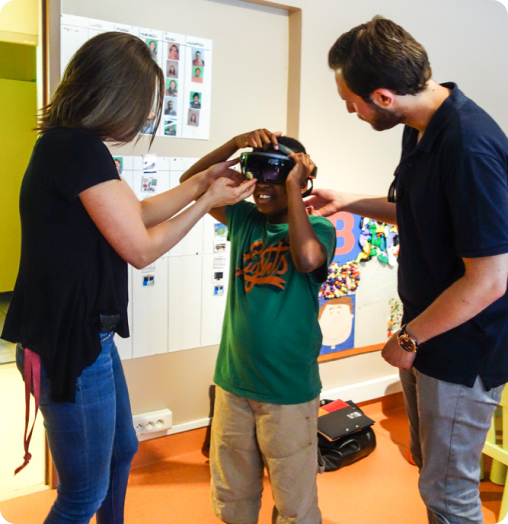 An Educational and Playful Project Tailored for Everyone
TooYu is a mixed reality healthcare solution aimed at promoting the inclusion of individuals with neurodevelopmental disorders. The research project, formerly known as Hol'Autism, is a catalog of mixed reality applications accompanied by a monitoring platform to enhance social and motor skills in a safe and controlled environment. Launched in March 2017 with just one application, it now includes five: PopBalloons, Smile, Across, EduFriend, and Job now. Throughout these years, the project has continued to progress thanks to research partnerships.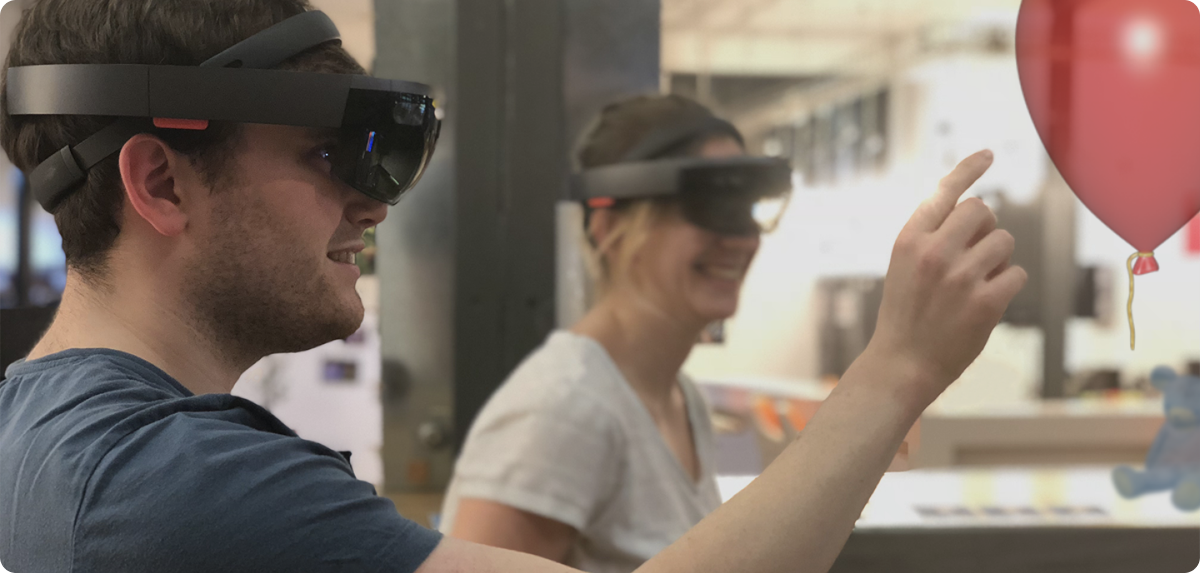 The Choice of Mixed Reality
What is it?
Mixed reality is a revolutionary technology that blends the physical world with virtual elements. Using specialized devices like, in our case, the HoloLens 2 headset, it allows users to see and interact with digital holograms in their real environment. This creates immersive experiences where the virtual and the real come together, paving the way for exciting new possibilities. With mixed reality, you can explore educational applications, simulations, collaborative work tools, and much more, offering endless potential for learning, work, and entertainment. Discover a universe where imagination comes to life in the real world through mixed reality.
Why choose this technology?
For:
The wonder it brings through its immersive nature.
Its well-supported environment, unlike what one might experience in virtual reality.
Its safety because you always see the real environment.
Its complementary features related to the headset, such as hand, head, and eye trackers that gather crucial data for research.
The ability to summon an avatar to foster cooperation with a virtual companion.
Find the Application Made for You
A Centralized Support System
on a Monitoring Platform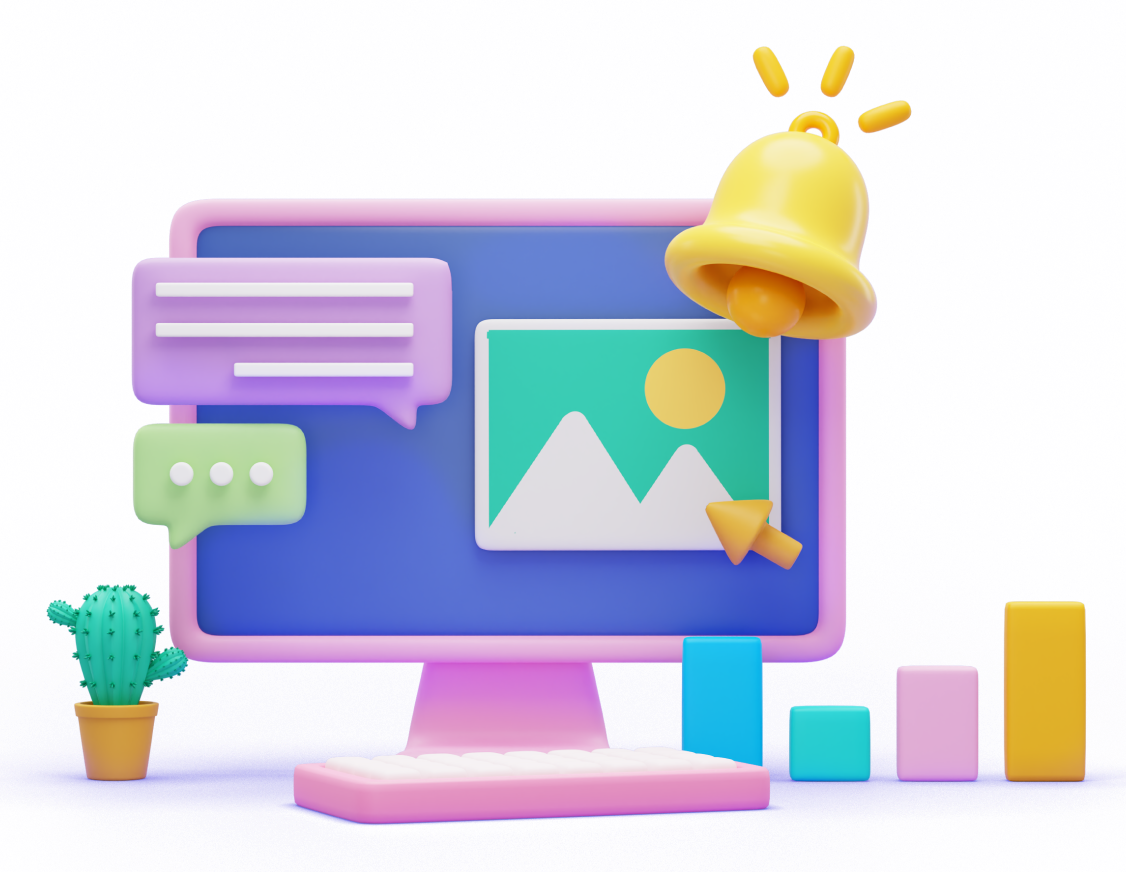 In addition to the applications, we are developing a web-based support platform that will allow us to track the progress of each player throughout their learning journey.
This tracking will provide a clear overview of all sessions through a history that will help tailor the learning program. The portal will also provide the opportunity to collect game data for research purposes.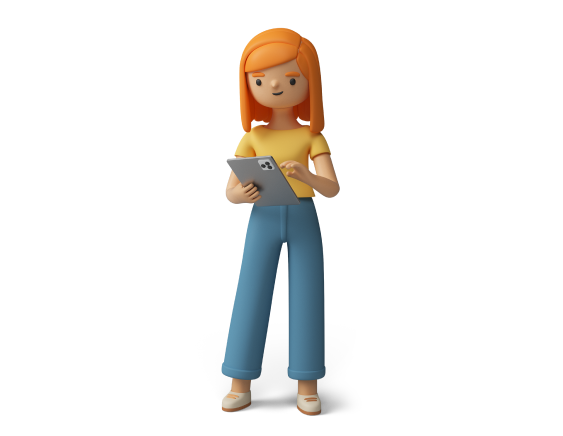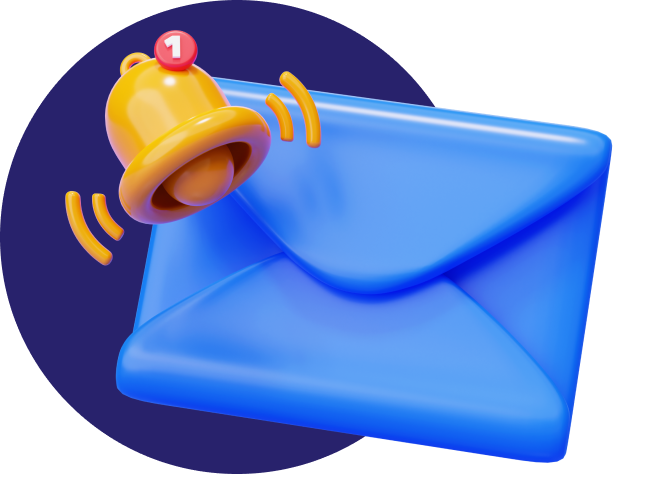 Want to Give it a Try?
Contact Us!
PopBalloons is available for use. You can download it from the store and try the motor skills mode for free!

If you want access to other game modes, the web monitoring portal, and other services, please contact us at this email address: innovation-team@actimage.com.

We can discuss your needs and answer your questions!
Access the store
FREE VERSION
Trial versions of applications:
PopBalloons
Smile
Across
EduFriend
JobNow
BASIC PACKAGE
Full versions of applications:
PopBalloons
Smile
Across
EduFriend
JobNow
Access to the web monitoring platform
** Purchase or rental of the HoloLens 2 headset available as an additional option.
Practical Implementation of Research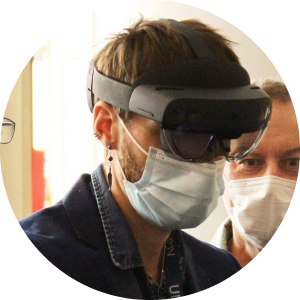 Maxime Leharanger
Ph.D. Candidate
What is the utility in research on autism and neurodevelopmental disorders?

The objective of my thesis is to assess the acquisition of social skills in individuals with ASD (Autism Spectrum Disorder) using Mixed Reality technology. For this purpose, I am using TooYu, a catalog of applications that has allowed me to select two applications, namely PopBalloons and Smile, to train social skills. With one session per week for several months, I can gather a significant amount of data characteristic of a learning process. The acquisition of eye tracking data is crucial, particularly in the study of autism, which makes my research work unique.
What are the advantages of using TooYu for learners with neurodevelopmental disorders?

One of the major advantages of TooYu is the engaging aspect it brings to individuals with ASD. Many of my participants request to use the solution voluntarily, without it being imposed upon them. The playful nature of the solution is a strong point that allows for learning while having fun.
What are the results of case studies in practice?

The solution promotes increased personalization of learning by the therapist. Indeed, future clinicians will be able to easily track the progress of each individual, accurately identify encountered difficulties, and propose complementary exercises to the playful applications. Eye tracking represents a significant asset in this personalized learning approach. Indeed, many individuals with ASD may not have the ability to express themselves verbally or understand instructions correctly. Eye tracking allows for the interpretation and more effective guidance of participants, helping them focus on the targets of interest. Furthermore, the quantitative data collected facilitates a better interpretation of the quality of learning and a more precise evaluation of each individual's progress.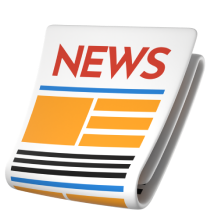 Read his article "Familiarization with Mixed Reality for Individuals with Autism Spectrum Disorder: An Eye Tracking Follow-up Study."
Read the article
Meet the Development and Research Team
The TooYu project is led by the innovation department of ACTIMAGE.
Discover the Team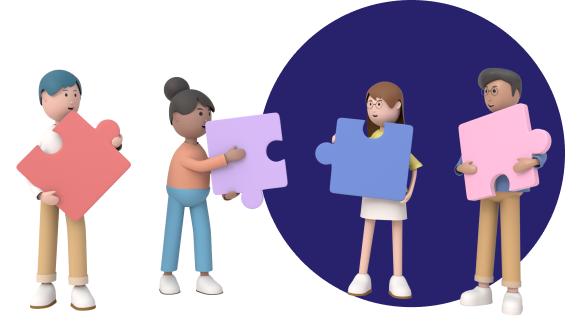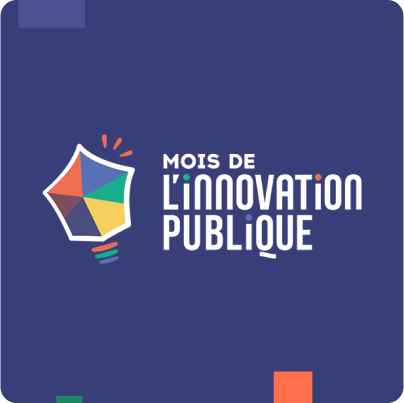 November 2022
Innovation Day at Pôle emploi Île-de-France, as part of the Public Innovation Month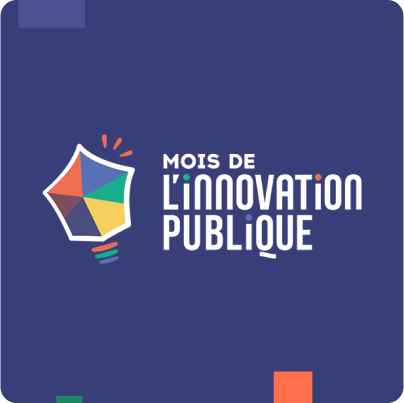 September 2022
20th Anniversary Forum of the Autism Resources Association in Hauts-de-France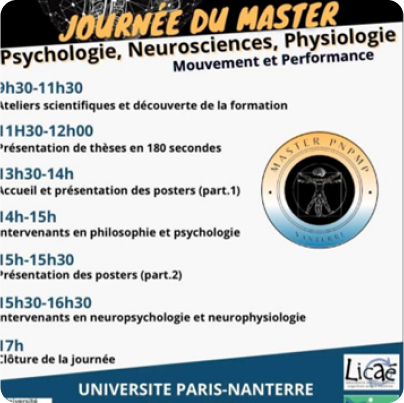 April 2022
Master's Days in Psychology and Neuroscience at Paris-Nanterre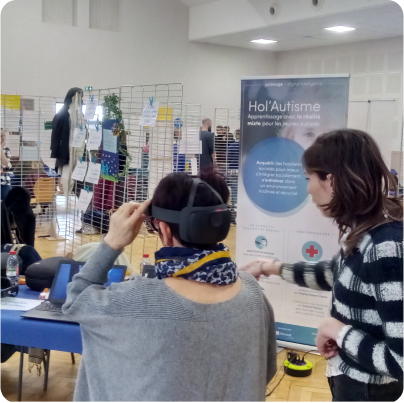 April 2022
World Autism Awareness Day in Châtenoy-le-Royal